Estorio's latest event was unforgettable for those interested in beauty and art. The showroom, designed with great artistic detail, turned into a space brimming with life thanks to glass sculptor Zsófia Farkas' exceptional glass-cast sculptures, which are exhibited in collaboration with Szentendre Lakástárlat Gallery. The artworks were on display in Estorio for two weeks.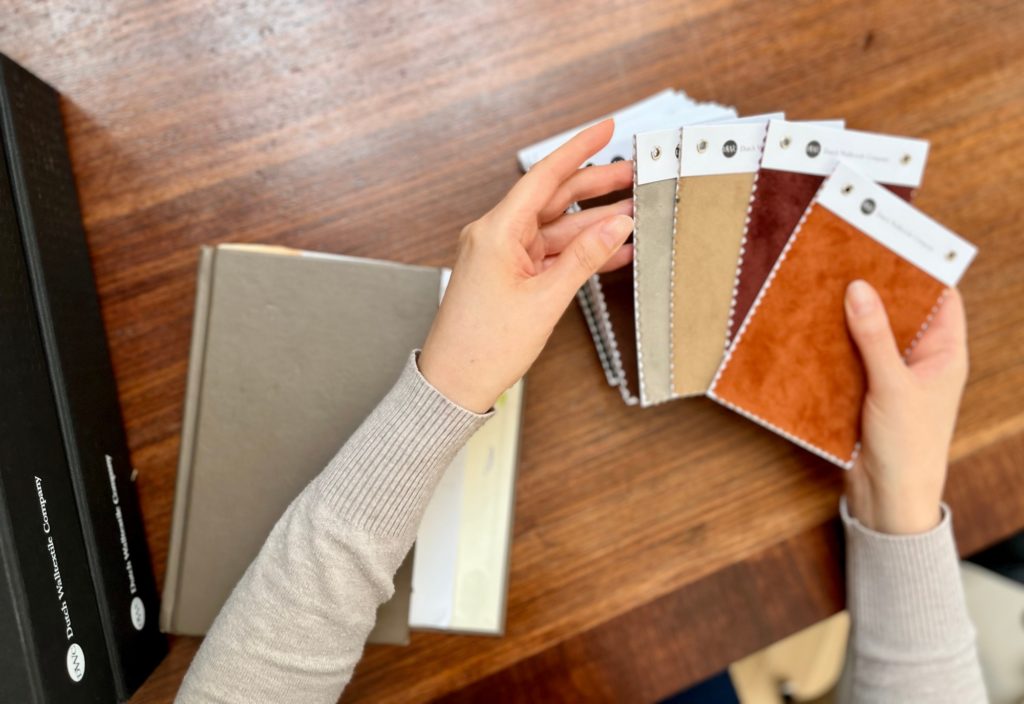 Dutch Walltextile has unveiled its latest eye-catching products in the stunning Estorio showroom during this time. Kevin Berkhout, the sales manager of DWC introduced the new, sustainable GRS collection and demonstrated the versatility of the textile wallpapers through various projects. Their velvet fabrics are produced by renowned Italian weaving mills, based on DWC's own designs. All fabrics are available without the paper-based substrate that makes them wallpaper, so they can be perfectly matched to any wallpaper, upholstery or other furnishing fabrics in the same room.
Thanks to its rich velvety layer, the textile wallpapers create a sophisticated and inviting atmosphere in any room, you can easily combine them with cold metal and stone finishes, instantly giving any space a cozy feel. The wall textile samples, offering a luxurious feel, were presented on a large surface.
In addition to private projects, we have also seen examples of wall textiles being used in restaurants, hotels, retail and beauty salons. On request, the factory is ready to customize the wallpaper in a specific color, just like in the Emerald Hotel in Budapest.