Eszter Radnóczy, the owner and founder of Estorio and lead designer of este'r partners, talks about the unique concept behind the showroom, the first of its kind in Budapest, which offers a variety of practical ways to bring a space to life while introducing premium brands to the region. All this is achieved by adding new dynamics to decades of experience and personal-professional relationships as well as having an interior design and retail background, through the work of Eszter and her team across Budapest and Milan.

Estorio is not a sudden idea, but the result of a decade and a half of work. Can you tell us about the journey?
I'm glad you asked that, I find the journey to these milestones interesting and instructive in my personal life as well as in the life of este'r partners. I can hardly imagine building a better long-term goal in the interior design profession, because we find daily development, joy and experience in the design process, in the diverse approach and the creation of different projects. The most fundamental thing is that everything we do should be focused on quality and value, and we should always strive for that.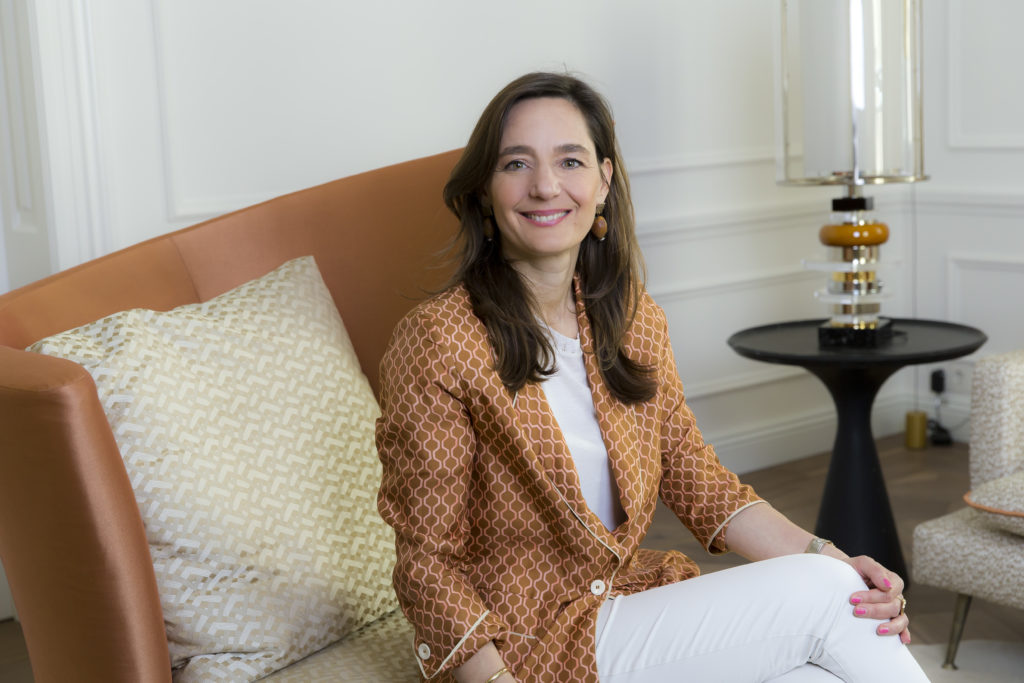 Understanding the philosophy and technology behind the materials, manufacturers and their products is an essential part of the design process. If we know and understand the features of the materials as well as the solutions use, we can design and realize our work conscientiously. We have always placed great emphasis on this. In Estorio, we are debuting our design freedom, the result of many years of experience in design and implementation – following an innovative concept.

The concept you have created is almost unknown in Hungary, but also in the region. How can you describe what Estorio is?
Estorio is a space realized according to a sophisticated design concept. It is based on a unique spatial structure, high quality craftsmanship and design awareness, inspired by a range of unique and thriving brands.
The living space will vary; in addition to the showroom we will offer a variety of concepts with different styles based on the fundamental elements described above. We would like to show how, given a specific location, it is possible to explore a wide range of creative possibilities when every detail of the concept is coherent and consciously managed.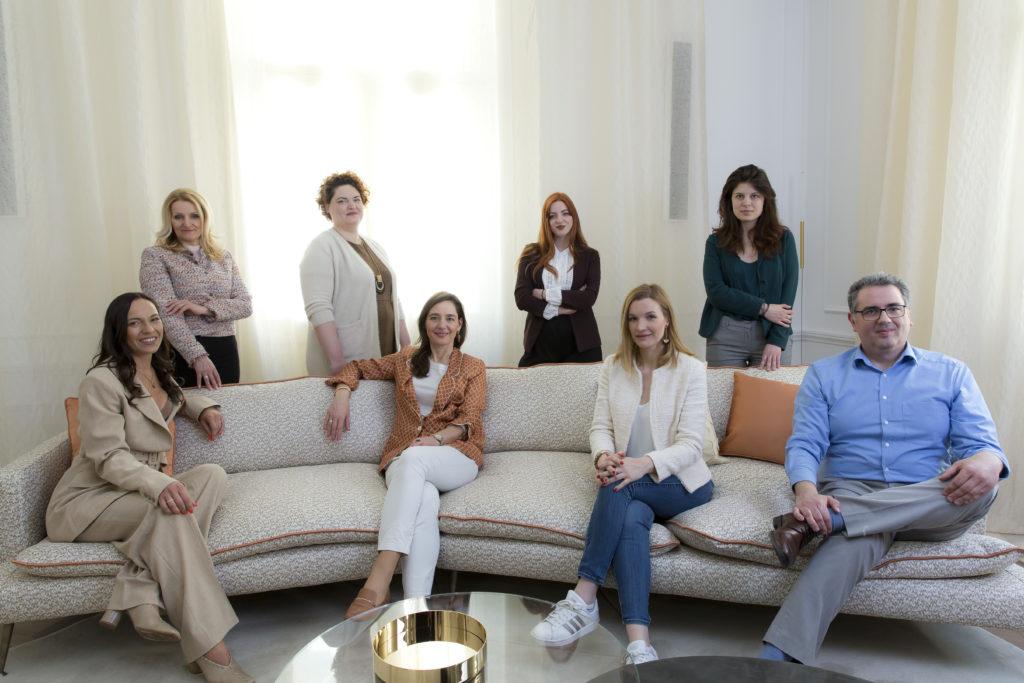 What do these concepts mean?
Customers receive a finished product, so each concept offers a tangible solution for creating a new home or living space. The brands we represent have been selected based on their quality and innovation, so that we can implement all of the concepts presented at the debut using our partner's products.
But this does not mean that we are not expanding our product range beyond our current selection of partners. Estorio is a concept that is innovative in space and time, follows trends while analyzing and understanding the world of design and the market to be able to incorporate the results into our concepts and to maintain a genuine presence of innovation and value.
Tell us about the first location.
The first Estorio is located in an old, classic downtown building at 10 Dalszínház utca, next to the Budapest Opera House. The corner apartment faces the opera facade, its high ceilings and ornate windows evoke a classic turn-of-the-century atmosphere. The key principle was to renovate the classical roots of the building, while re-imagining it with modern, innovative furnishings. When you visit Estorio, you enter to a living space where you feel welcomed and at home. It is not a typical showroom, but a place where the concept is emphasized, combining a designer's approach, craftsmanship, high technology and the rich detail of the interior.

You have emphasized it many times that although the first location is Budapest, it is an international project with several possible places. How do you envision this?
We'd like to keep Estorio constantly in motion. We're planning to come up with different aesthetic concepts in several locations, on an international platform, while maintaining our core values. This path offers endless possibilities. The changing concepts are not only based on bringing in new partners and manufacturers, but we also want to collaborate with co-designers and artists.
One of the focal points of Estorio is to establish a common platform of brands with premium value and quality while also making them directly accessible in the region. How did you select the brands?
We definitely aimed to build a colorful and diverse portfolio. A fundamental principle of all our manufacturers is the use of precious materials and a high level of quality and attention to detail. Our design process also requires us to keep an open eye on the world and, alongside well-known brands, to reach out to manufacturers who are sometimes unique in a particular aspect but on a smaller scale. Our portfolio is therefore exciting and inspirational.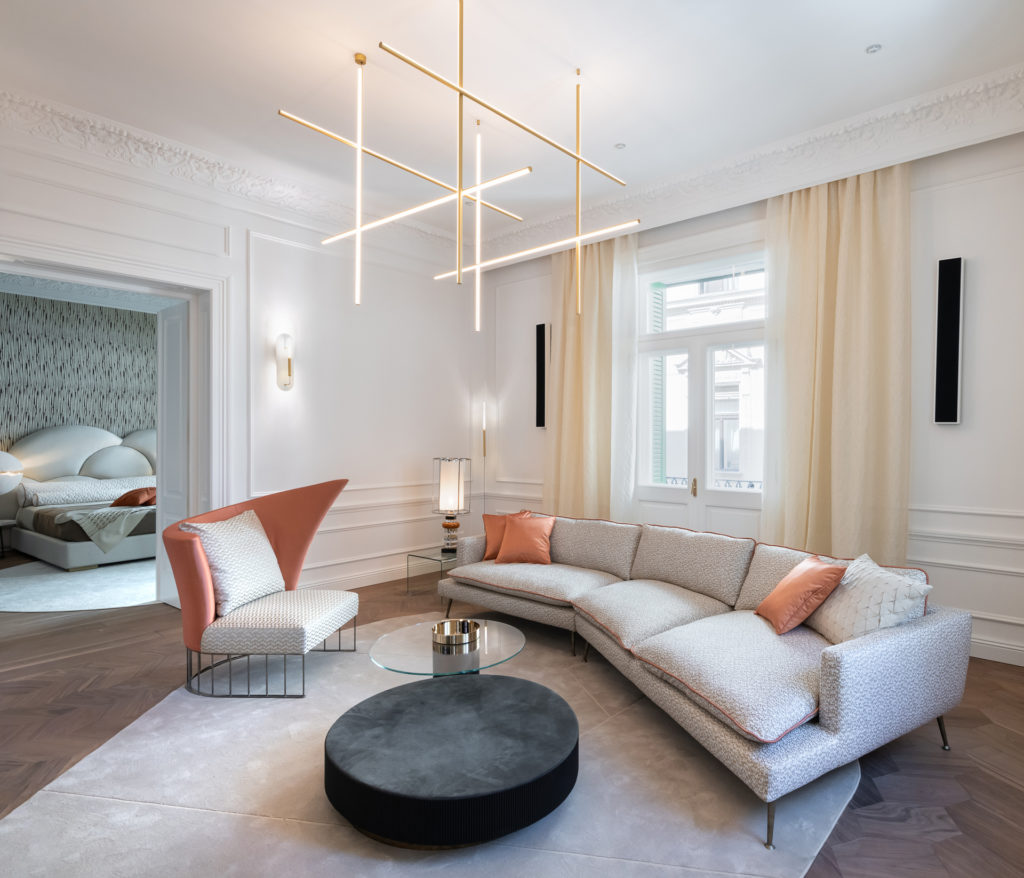 You have a personal connection with the brands presented at Estorio on many fronts – what difference does it make?
In business, a fair and long-term relationship is what defines us. We have a long-standing relationship with our partners, we know their history, their philosophy and their goals. This knowledge is also the foundation for product expertise, which is essential to work with and recommend to our partners. The many meetings, partner and factory visits, exchanges of ideas often lead to friendships, which represent a unique value.

When we enter Estorio, everyone experiences, senses and feels things differently but one thing is certain, this space has a very strong impact. How does it affect you personally?
The living space is a collaborative creation, envisioned with my colleagues, in total symbiosis, and I am very proud of that. I feel completely at home here, which certainly has something to do with the fact that I grew up in the center of Budapest, plus Estorio is overlooking the Opera House, which I visited almost every month. It's great to be here and I hope our customers will feel the same way!