Rarely does an interior design firm have the opportunity to create a design concept that is not limited by the client's logic, taste or budget. At Estorio, the team of este'r's partner can show what it's like for designers to be able to express themselves without limits – we talked to showroom manager Anita Koritke.
Estorio opened its doors after a long period of preparation. How have the last few months been for you?
Once we had selected the brands we wanted to work with in the near future, we tried to get to know them, their products and their values. We traveled to meet them in person and to understand their production and the application of artisan techniques. When Estorio was created, we monitored the entire process so that we could advise our clients on the basis of first-hand information.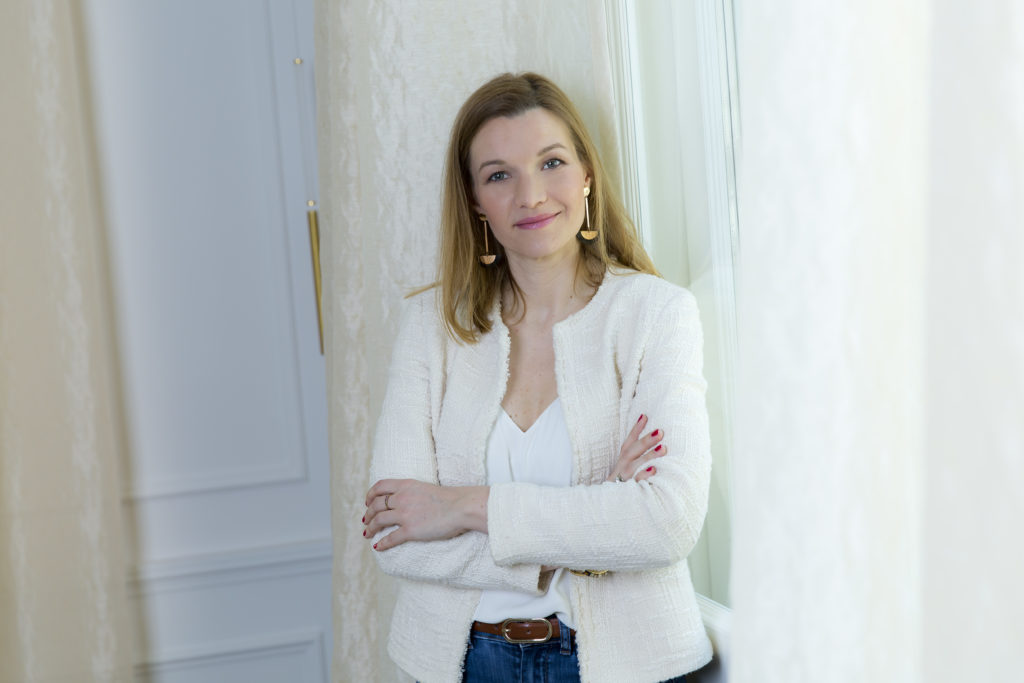 Estorio is a unique, international real estate and design concept. How can you describe the essence of this vision?
Investment property is not necessarily a place which the owner wants to decorate to their own taste, it is more important that it is furnished by reliable professionals, using quality materials, in a trendy but timeless style that meets today's needs. Estorio is the answer to all these needs and more. We provide assistance and consultancy in finding the right real estate, interior architecture, space shaping, concept implementation, FF&E, construction planning and project management, accessorizing and styling and quality control.
In the past 16 years, our studio has gained rich experience in architecture, interior design and implementation – and now, through our extensive partnerships, we have built up a portfolio of the brands we most enjoy working with, and which we proudly recommend and represent.
Estorio shows not only a style or a mood, but also its variations.
That's right! As we work with many wonderful products, it wasn't easy for us to choose. We would like to show the endless possibilities of the Estorio concept through visual designs, always representing highest quality. Estorio means a distinctive, modern-classic style and, overall, represents us – all the quality and aesthetic standards that we are and that we strive for every day.
In case of investment properties, owners want to furnish their property with special, high-tech, noble materials, they need a wow-factor, sustainable design products and are looking for a reliable partner who will take the whole burden of design off their shoulders; this is one of the cases when we recommend Estorio.
What is your professional background and experience?
I've lived abroad and traveled a lot. My curiosity about different cultures, styles, colours and people has shaped my personality and taste. Although special interiors have always been a key part of my life, I started out representing an Italian public institution in Hungary, then I wanted to take on new challenges, completed an MBA and worked for multinational companies in project management, sales and marketing. The birth of my daughter brought me to the turning point to decide what I am most passionate about. I enrolled in KREA's interior design course, which I very much enjoyed and when I graduated I decided to combine my passion for design with my previous experiences.
What is your role in the life of Estorio?
I will be the one to introduce people to the magical world of Estorio and guide them through the process of making their project a reality. I will provide information on the products and brands available in Estorio, help everyone to develop the concept they imagined, advise them on design and assist them while selecting the right products. I am constantly in touch with our partners and I coordinate our joint marketing activities. I am also able to support customers in Italian and English.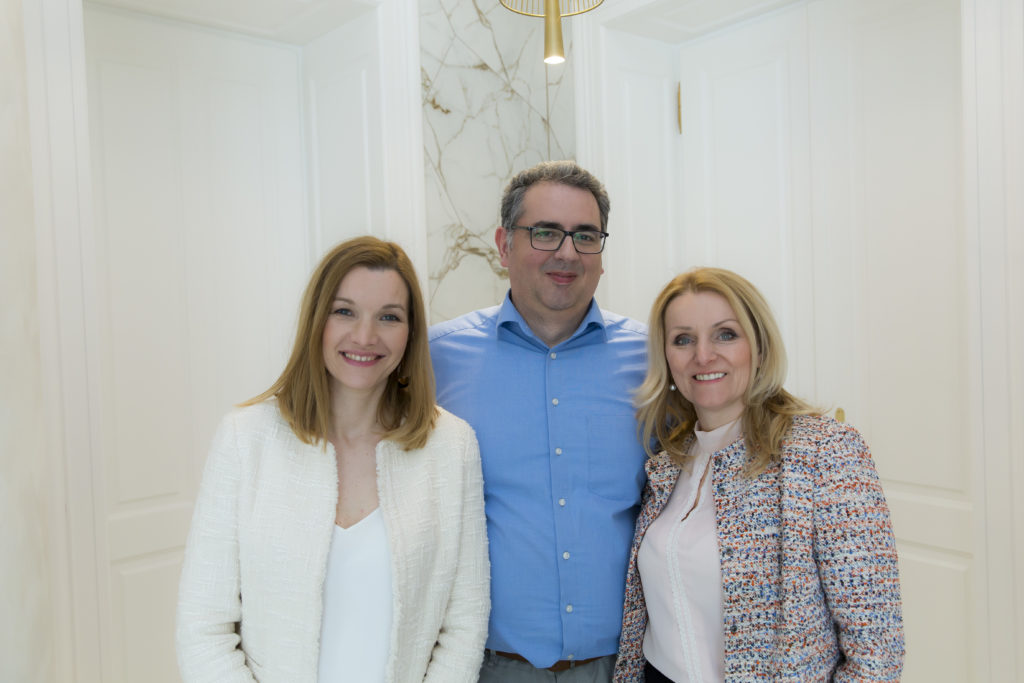 There are many ways to relate to this concept, whether you are a professional or a client. Can you tell us what makes Estorio so diverse?
Estorio is a complex service, where instead of standardization, we offer a flexible, personalized set of services. We know that every project is different, so we can narrow or broaden our product portfolio and our range of services according to our clients' needs. We offer our experience and knowledge to help clients take the burden off their shoulders, whether it's the most unique private project or a large-scale contract project.
After a long selection process and a lot of consultation, you have chosen your partners, the brands you represent. What criteria were used in this process?
We have years of experience, we have worked with many brands and products, so we became an expert in the field and can recognize quality. We are one of the few interior design companies that are present at most of the trade shows throughout Europe every year, and we invest a lot of energy in learning about new products, following foreign trends and being the first to introduce them in Hungary. In addition, we consider it very important to represent brands and products that need to be planned in the very first phase of design, because walls or subfloor levels need to be adapted to them. These require a kind of pre-planning that rarely happens without the involvement of an interior designer, so this is where we can add the most value. High quality, craftsmanship, representation of values and outstanding aesthetics are also of paramount importance.
Are there brands that are particularly close to you, to your personal taste?
I really like products that combine aesthetics with some kind of wow factor and stimulate more of my senses, such as Valcucine and OliveLab. I also have personal favorites that emphasize sustainability – for me it means that a product is made from quality materials, is durable and repairable. I pay a higher price at the beginning, but it lasts a lifetime and I don't have to replace it from time to time.
My favorite is Cosy's travel suitcase, which I used to stare at for ages in the windows of luxury stores, because it tells of a bygone era when traveling was a privilege and people took a suitcase and half their household with them in a carriage. Today it is rather an ornament at home that can have several functions. If I could choose something from Estorio, I think this would be it.
There is no doubt that Estorio is a strong, vibrant space, which affects everyone. What was it like to first enter the completed showroom?
I was impressed. I felt proud and happy. The place is filled with luxury, quality and sophistication. We have created a completely new concept and put a lot of energy into it. I am very proud to represent this and to show what we are capable of. I am also aware of all the work behind it and we will do our best to ensure that our clients like every piece of the concept.