If you wish to enjoy este'r partners design, please visit our previously completed projects – the second one we recommend – a short walk from Estorio – is Budapest's favourite Italian restaurant, La Fabbrica.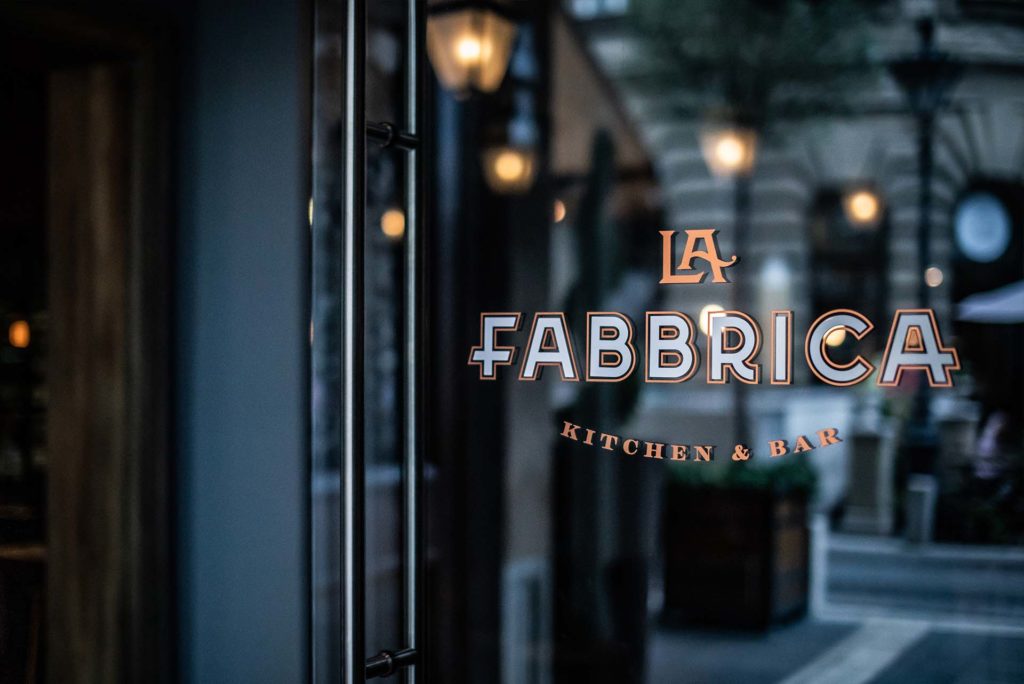 The Italian restaurant and bar is situated in the heart of Budapest, very close to Saint Stephen Basilica, in a historical building that was a palace of an aristocrat family.
The name, la Fabbrica means factory, pizza manufactory in Italian and refers to the speciality of the restaurant where they can make you the full range of pizzas from over the world.
During the design process este'r partners considered the historical characteristics and aptness of the building. The team created the main hall transforming the former way of the horse-drawn carriages and integrated its original elements, the ceiling with the stuccos and the 150 years old mosaic floor into the design concept.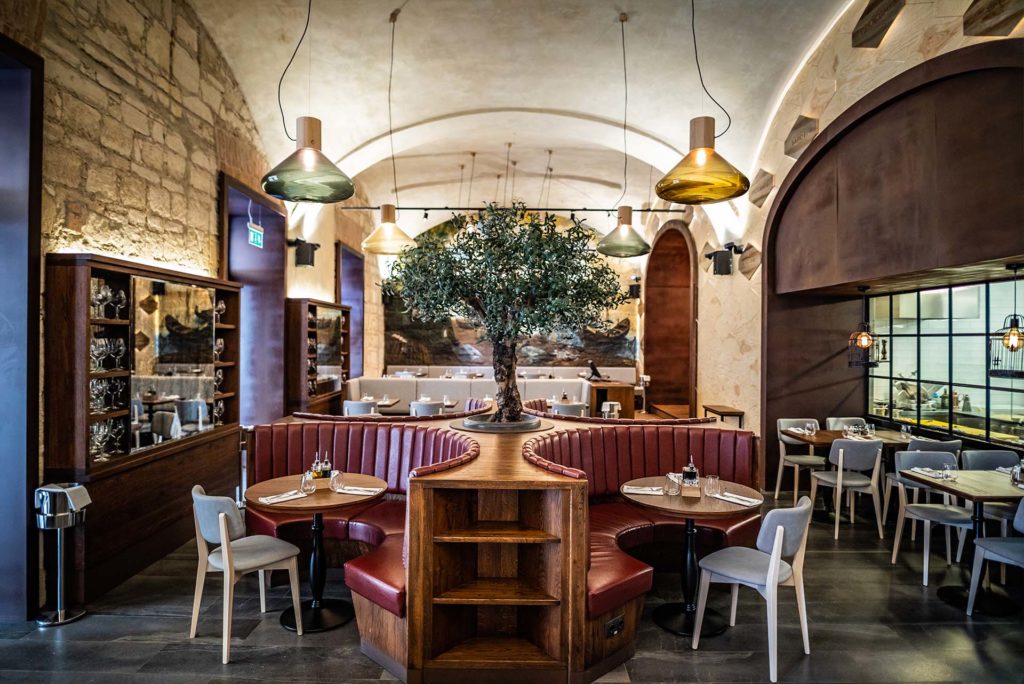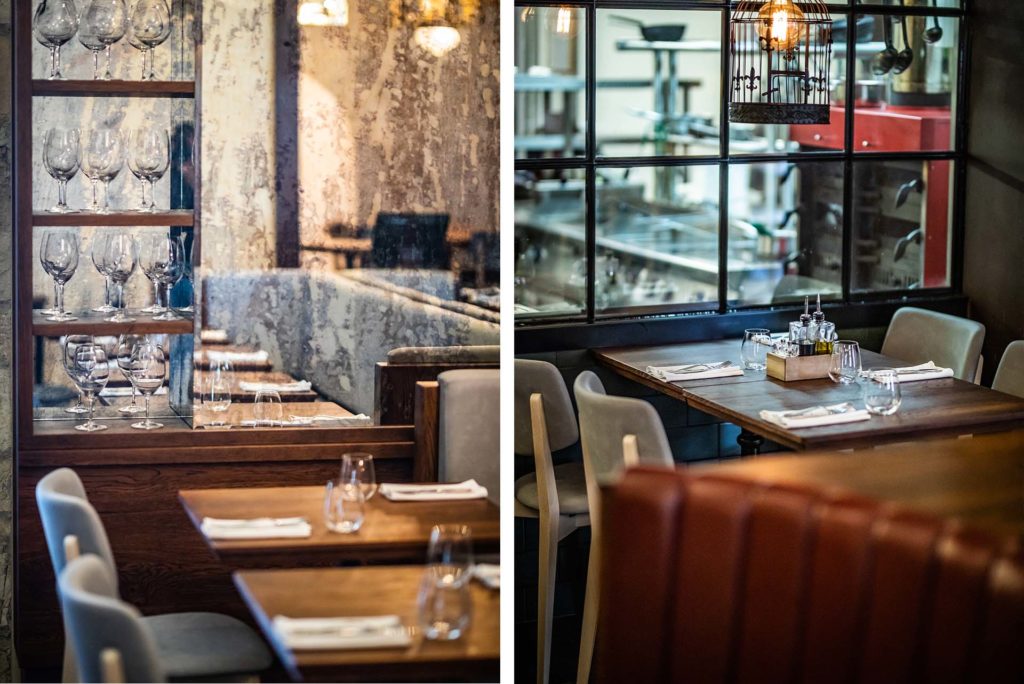 From the main hall there is an access to the restaurant with the open-air kitchen, next to it there is the bar and the winter terrace attached.
The transformation of the historical elements and surfaces, the generous usage of wood and the warm lights create an cozy and eclectic atmosphere in this real urban space.